( पधारो म्हारे देश ) Padharo Mhare Des - Swaraag | Folk-Fusion - Lyrics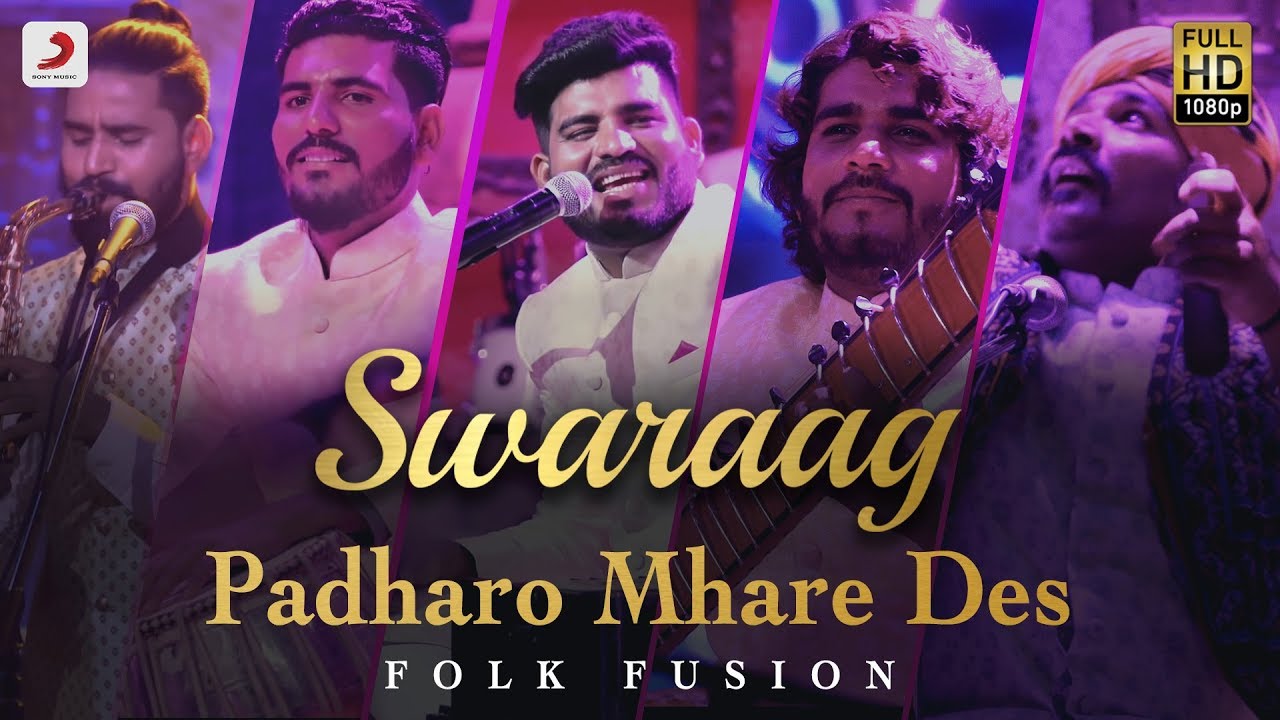 Vocals & Harmonium:
Asif Khan
Khartal & Percussions: Arif Khan Sarangi: Ameerudeen Khan Saxophone & Morchang: Tasruf Ali Keyboard & Sampler: Akshay Agarwal Big Drums: Bhawani Dholi Backing Vocals: Arif Khan, Tasruf Ali Guitars: Somesh Srivastava & Gautam Khandelwal Zitaar: Arif Khan Tabla: Saif Ali Khan Drums: Sajid Khan Bass: Kailash Sudiya Duff: Rohit Dholi Nagada: Rahul Dholi
'Padharo Mhare Des',
( पधारो म्हारे देश )
a traditional folk song Lyrics, synonymous with Indian hospitality. It is a celebration of the rich culture and beauty of our land. Adding a lovely personal touch to this melody is Swaraag, the band from Jaipur, giving a strong flavor of folk, fusion and Rajasthan.